Keystone Cupboard Food Pantry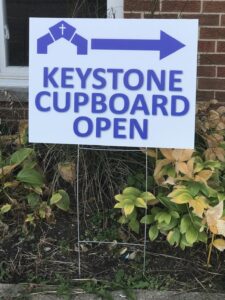 Keystone Cupboard is open every first and third Saturday of the month from 1:00PM to 2:30PM.
Contact us at 937.490.9429
Keystone Cupboard is an outreach ministry of Keystone Church in Kettering Ohio. In early 2020 the church was approached by teenager Chloe Fletcher with a proposal to start a food pantry in the church facility as her community service project for her Girl Scout Gold Award. She was responsible for planning, organizing, equipping, and gaining volunteers to run the pantry. Since Keystone recently relocated to Kettering and a much larger facility to expand ministry opportunities, a food pantry fit nicely into our purpose of "Bringing Jesus to People".
The Keystone Cupboard operates with all volunteer workers. Our initial focus is to provide assistance in the general neighborhood of the church location with a goal for broader outreach as resources become available.
The Keystone Cupboard is not part of the Foodbank network. We share a common mission to relieve hunger in our area. We define our role to provide supplementary supplies when clients need more frequent help.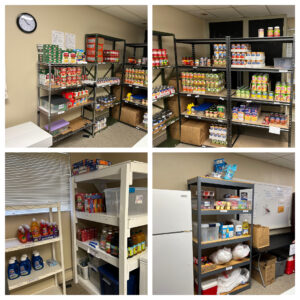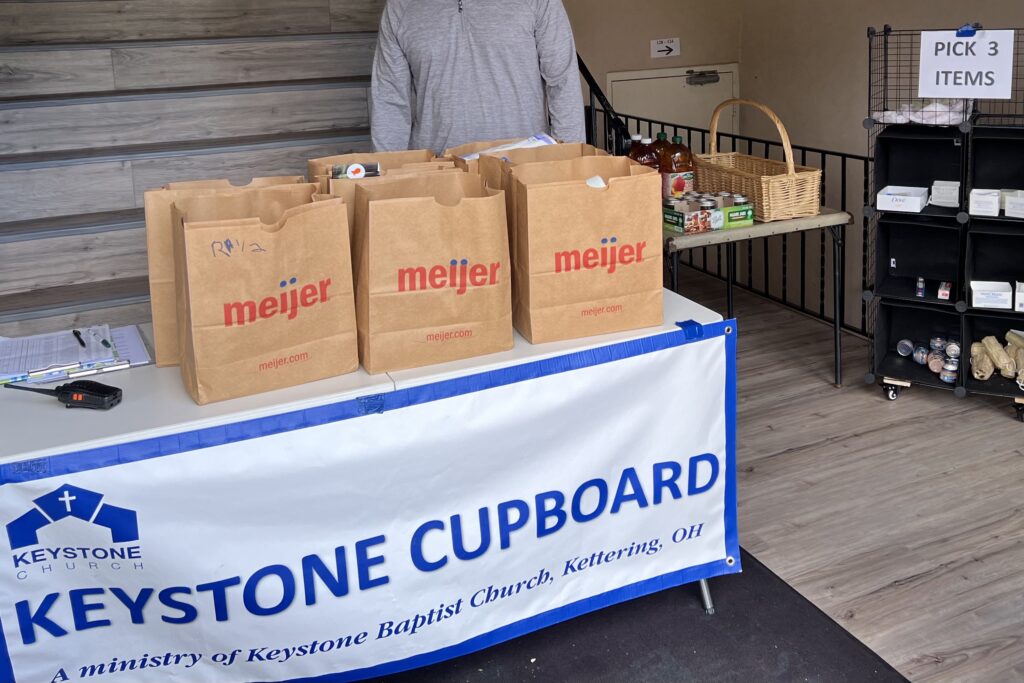 Special thanks to:
Meijer's Simply Gives Program & the Kettering Meijer Store #102
WE COULDN'T DO THIS WITHOUT YOU!!